Ford Ranger Big Ultra T6-T7 Wide Body Wheel Arches Fender Flares Kit Gloss Black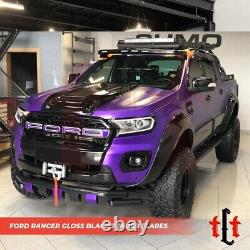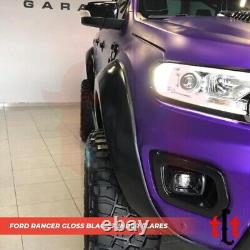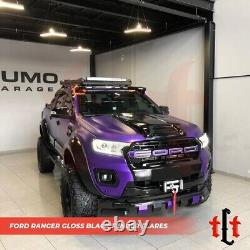 We are the first eco-friendly auto accessories company! We recycle our products by %70. We support the zero waste project and minimize the damage we do to nature.
All our products made of recyclable materials. Fender flares provide an aggressive complement to your vehicle's oversize tires and lift kits. These flares can also provide ability to cover up rust and other blemishes while preventing further damage from road debris and other elements.
Built strongly with high quality ABS Material. Protect your Truck from mud and debris. Item fits with 3m tape and bolts.
Fenders are paintable (No need Painting). All necessary installation/decorative Hardware and seals are includ. It gives your vehicle a sporty look. It makes your car interesting. How long does fitting take?
Do I need any special tools? No - just usual toolbox tools.