Wide Arch Fender Flares +60mm for Mazda MX-5 NA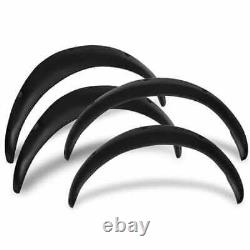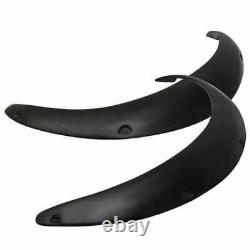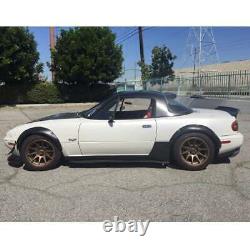 Wide Arch Fender Flares +60mm for Mazda MX-5 NA. The Wide Arch Fender Flares +60mm make fitting huge wheels and tyres a breeze on your Mazda MX-5 NA. Made from durable polyurethane, this wide arch kit will stand up to the abuse from drifting and track work for years to come.
With an extra 60mm of clearance, it is possible to fit gigantic wheels and tyres. A 9J ET0 wheel provides 75mm extra poke over standard, filling the arch nicely without using spacers. SKU: 023-013-001 Category: Wide Arches. Our entire team is built up of MX-5 enthusiasts and there usually isn't a question that we don't have the answer to.
Whether you need an o-ring or a set of forged pistons, we can help you upgrade, maintain and repair all years of Mazda MX-5 from 1989 to now. With any questions you may have and we'll be happy to help. What payments do you accept?
We charge 20% VAT on all orders. Do you display VAT on invoices? VAT is displayed on each invoice. Can I pay cash on collection? We cannot accept cash on collection.
What are your despatch times? We aim to despatch all orders in under 24 hours. Can I track my order?